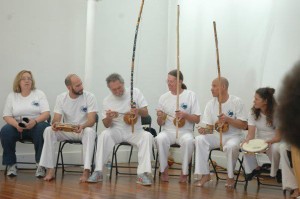 Capoeira Fundo da Mata, the Knoxville chapter of UCA.
Because of COVID-19 we are training outside at the World's Fair Park, on Tuesdays and Thursdays at 5:30 pm. We train in the grass near the big fountain. If it is raining we will train under the overpass. Please wear clothes and shoes that you can move in.
Contact us at [email protected].